About us
Sustainable Energy for All (SEforALL) is an international organization that works in partnership with the United Nations and government leaders, the private sector, financial institutions, civil society, and philanthropies to drive faster action towards the achievement of Sustainable Development Goal 7 (SDG7) – access to affordable, reliable, sustainable, and modern energy for all by 2030 – in line with the Paris Agreement on climate. To learn more about SEforALL, click here.
The Sustainable Energy Policy Hub is an interactive platform providing sustainable energy policymakers and practitioners with off-the-shelf guidelines, tools, templates and cases on energy policy and regulation published by international organizations and thought leaders. In its current phase, the hub offers essential resources on electricity access, access to cleaner cooking, sustainable cooling, and energy efficiency.
An additional pillar on renewable energy will be added soon.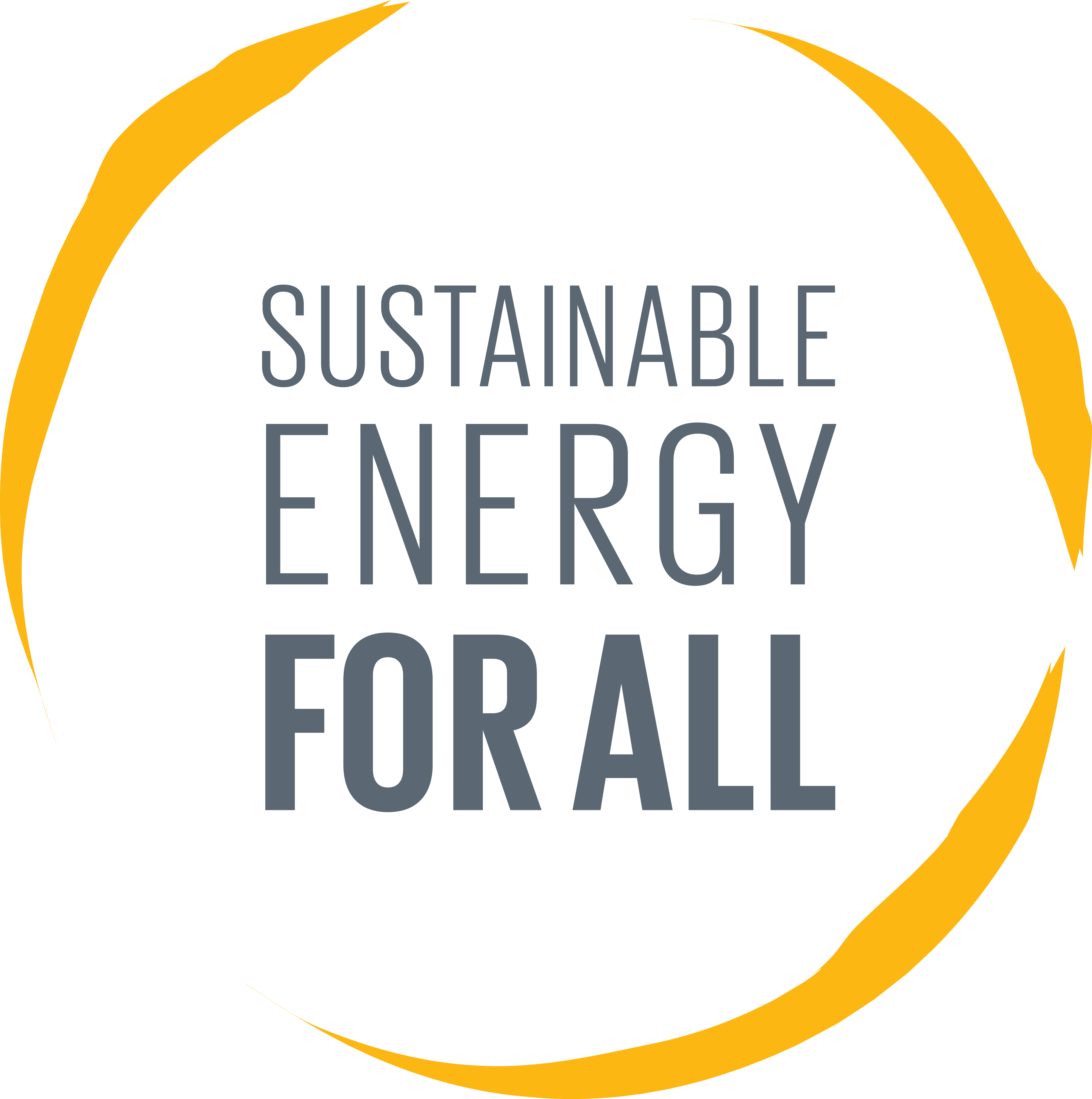 Sustainable Energy Policy Hub is financed by
Sustainable Energy Policy Hub partners include, but are not limited to:
Many individuals and organizations contributed in many different ways to the creation of the Sustainable Energy Policy Hub, and we are most grateful for their efforts.
Curators:
Hadley Taylor, Min Hyejung, Niklas Hayek, Anant Wadhwa, Eyal Ben-Zwi, Stephen Kent and Adeola Adebiyi led the content creation and review on behalf Sustainable Energy for All.
Contributors:
We also thank the following individuals for their consultation and participation:
Freda Akyeabea Opoku, African Development Bank Group (AfDB); Catoer Wibowo, Deutsche Gesellschaft für Internationale Zusammenarbeit (GIZ) GmbH; Ashley Wearne, GIZ / GET.Transform; Jonathan Phillips, James E. Rogers Energy Access Project / Duke University; Dimitrios Mentis, World Resources Institute (WRI); Ranisha Basnet, Energypedia; Prof. Joseph Mutale, Paeradigms LLC / Zambia Renewable Energy Association (ZARENA); Dr. Moeketsi Mpholo, National University of Lesotho; Jessica Stephens, Africa Mini-grid Developers Association (AMDA); Nasir Ibrahim, Rural Electrification Agency Nigeria; Jem Porcaro, SEforALL; Nishant Narayan, SEforALL; Nicolina Lindblad, SEforALL; Cristina Dominguez, SEforALL; Tom Rwahama, SEforALL; Michael Abrokwaa, SEforALL; Thokozani Malunga, Ministry of Energy, Malawi; James Namalima, Ministry of Energy, Malawi; Mikael Melin, SEforALL; Tamojit Chaterjee, SEforALL; Annette Aharonian, SEforALL; Grace Busingye, SEforALL; Louise Mathu, African School of Regulation; Carol Ofafa, EU Initiative / TAF; Patricia Masupayi, Department of Forestry, Malawi; Ed Brown, Modern Energy Cooking Services (MECS); Shveta Sarin, Shell Foundation; Ignacio Perez-Arriaga, African School of Regulation; Eduardo Sanchez Jacob, Universidad Politécnica de Madrid; Fernando de Cuadra, Universidad Pontificia Comillas; Heather Adair-Rohani, WHO; Jossy Thomas, UNIDO; Athena Koulouris, European Commission; Marc Jeuland, Duke Energy Access Project; Faith Chege, EEP Africa; Brian Dean, SEforALL; Ben Hartley, SEforALL; Rosa Garcia, SEforALL; Giorgia Pasqualetto, SEforALL; Elizabeth Wangechi Chege, SEforALL; Alvin Jose, SEforALL; George Njer, HEVAC Kenya; Anne Mwangi, Web Limited; Francis Kimani, Kenya Green Building Soceity; Dr. Eng. Fenwicks S Musonye, The Energy and Petroleum Regulatory Authority (EPRA), Kenya; Michael Maina, CLASP; Dr. Anshu Kumar, UNICEF; Yash Shukla, CEPT University; Celina Schelle, BASE; Roberta Evangelista, BASE; Andrew Amadi, Kenya Renewable Energy Association (KEREA); Lina Kelpsaite, CLASP; Søren Lutken, UNEP Copenhagen Climate Centre; Gabriela Prata Dias, UNEP Copenhagen Climate Centre; Steven Kukoda, International Copper Association; Moira Mathers, UNEP U4E; Ana Maria Carreño, CLASP; Leo Joseph Blyth, ESMAP; Narendra N. Ampeldenta, Darmstadt Business School.
Developers:
The website was designed and developed by KeyMouse IT Services Pvt. Ltd. based in India.
The organizations highlighted in the resources were all generous with their time, providing detailed information and reviewing draft versions. Any errors remaining are the responsibility of the website authors.
ABOUT US Sustainable Energy for All (SEforALL) is an international organization that works in partnership with the United Nations and government leaders.